Well, perhaps not sprinting. Maybe more like running or even 'yogging' as Ron Burgundy calls it. Whichever we end up doing, it will all be for a very good cause!
Team Charlie Charlie One will be hitting the streets of Reading for the annual half-marathon on Sunday 3rd April to raise money for Scotty's Little Soldiers. It's all part of our team's pledge to live life better by supporting initiatives close to our hearts while getting fit and staying healthy.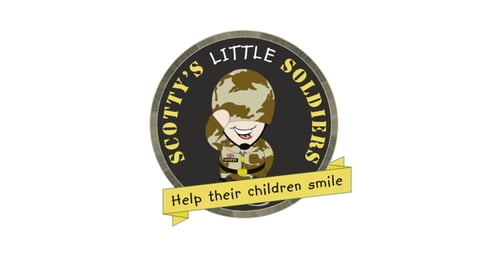 Last year, thanks to Covid, like hundreds of thousands of other workers across the globe our team spent far too much time at desks in isolation working remotely and virtually. This year, with restrictions easing it's time for us to get back together and stretch our legs. What better way to do that than in support of a fantastic charity that is supporting our forces families?
Charlie Charlie One's Clare Marx (SEM Rush lead and digital marketer) explains why she suggested that our team raise money for Scotty's Little Soldiers;
"It's such a wonderful charity that's very close to our hearts, since our lives are woven into the military community. The support and comfort offered by Scotty's Little Soldiers, to military children who have lost a parent is unique and deserves every penny of fundraising we can manage. It's a subject we all hope we never have to face but we are extremely grateful that a charity like Scotty's Little Soldiers is there for families in those times past, present and future".
You can sponsor our team by clicking here to visit our GoFundMe page. On the day the team will be made up of Clare Marx, Caroline Stewart, Meredyth Grant and Rebecca Coughlin (we're still convincing her, but if it's in black and white it must be happening). Louise Biddle from our Australia office will be running the same distance, on the same day from Down Under, Louise is also chief negotiator in getting Belle signed up too!
Nikki Scott, Founder of Scotty's Little Soldiers wished the team well;
"Thank you so much to team Charlie Charlie One for supporting Scotty's Little Soldiers. Every penny raised will help us make a difference to the lives of bereaved British Forces children and young people. We wish you lots of luck!"
Scotty's Little Soldiers are aiming to support 1000+ children and young people annually by 2030. They are currently supporting just over half that number.
Meredyth Grant, CC1 founder;
"2022 is all about getting back to business. It's also about remembering where we've come from as a team. Charlie Charlie One as a company is very much the product of the military community. Its roots are in commercial marketing and PR but also military service and the lived experience of life in forces families; the bitterness, the sweetness, the laughter, the tears. Whether it's investing in people or supporting military charities I hope that service to others will always be at the beating heart of our business".
It's not the first time that Clare has initiated fundraising for the forces community. In May 2018 she organised a team of military partners to take on the Three Peaks challenge. They managed to raise just under £1500 in donations for military children's charity Little Troopers, a charity which supports military children who have a parent on deployment.
Here's some pictures: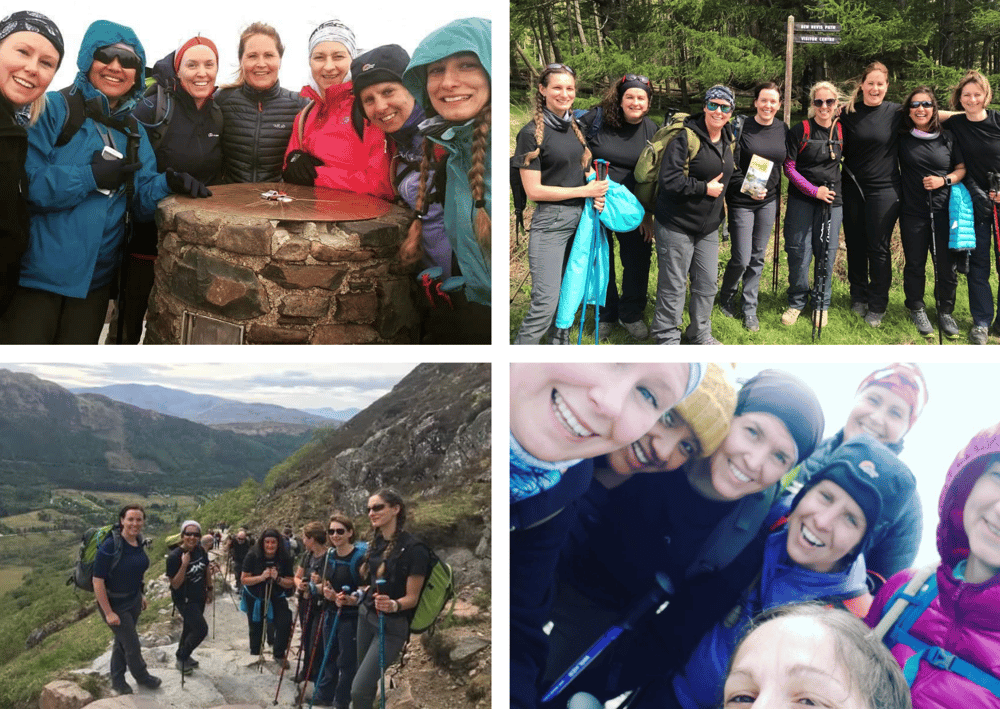 Read more about Clare's previous fundraising work in this Army & You article.